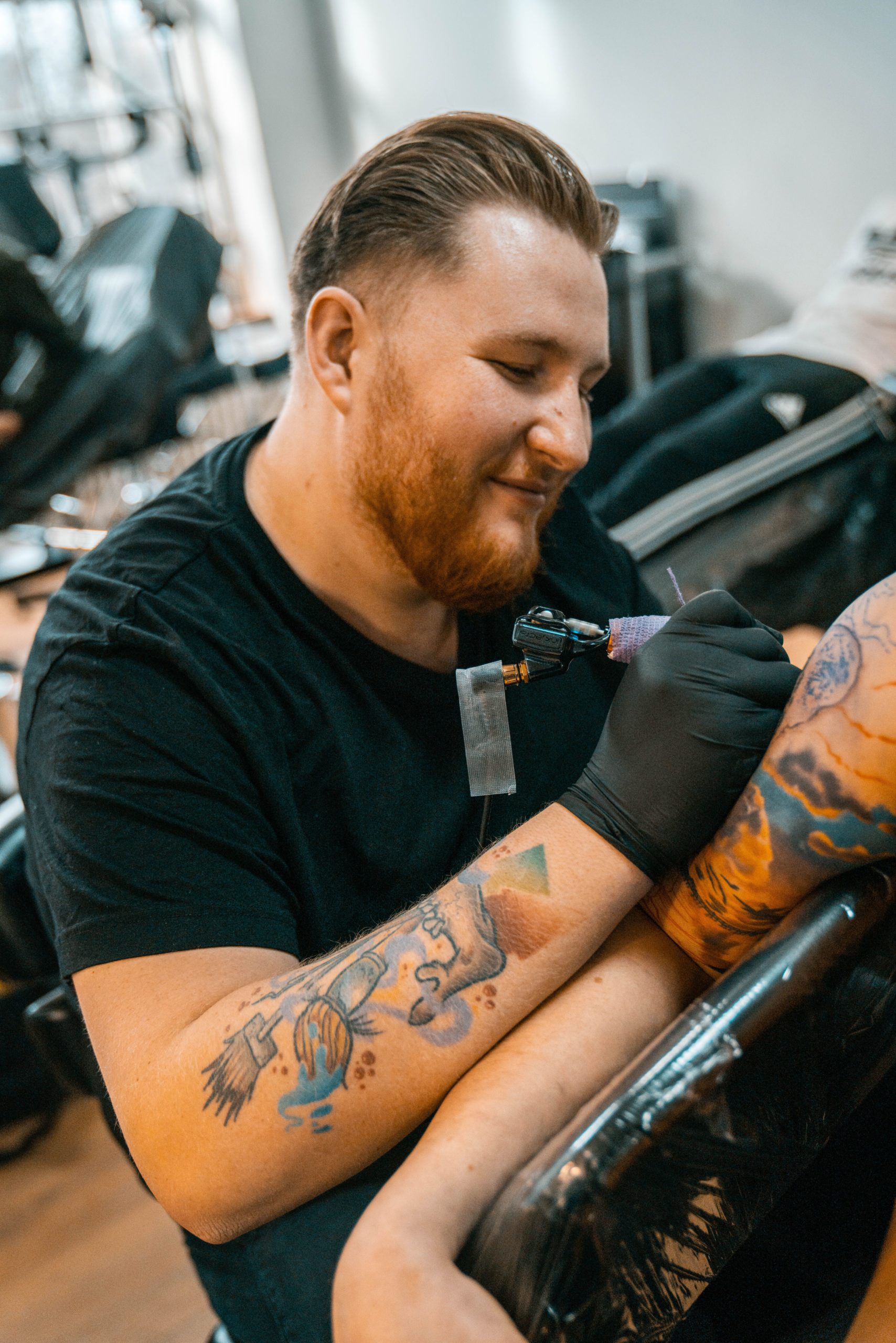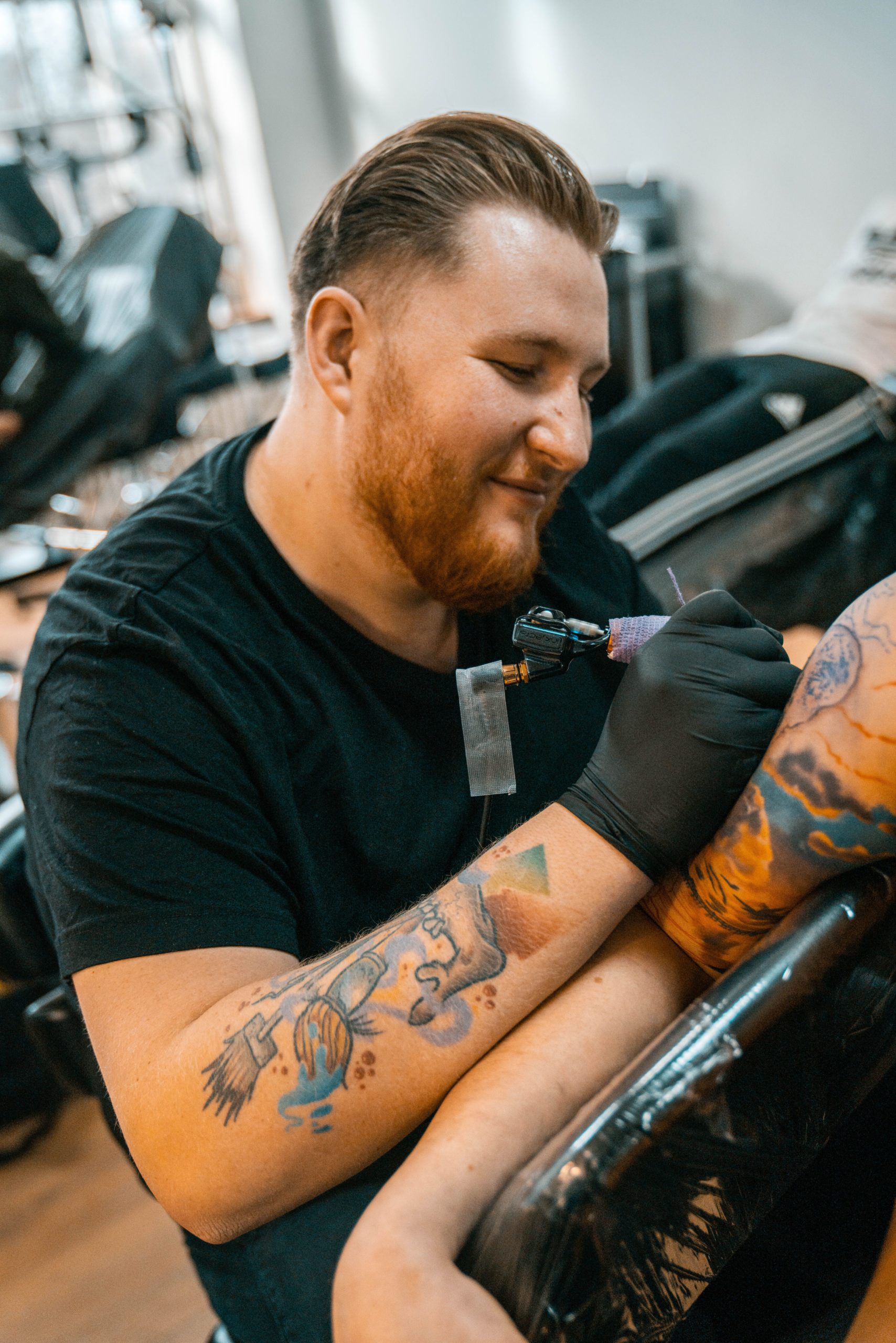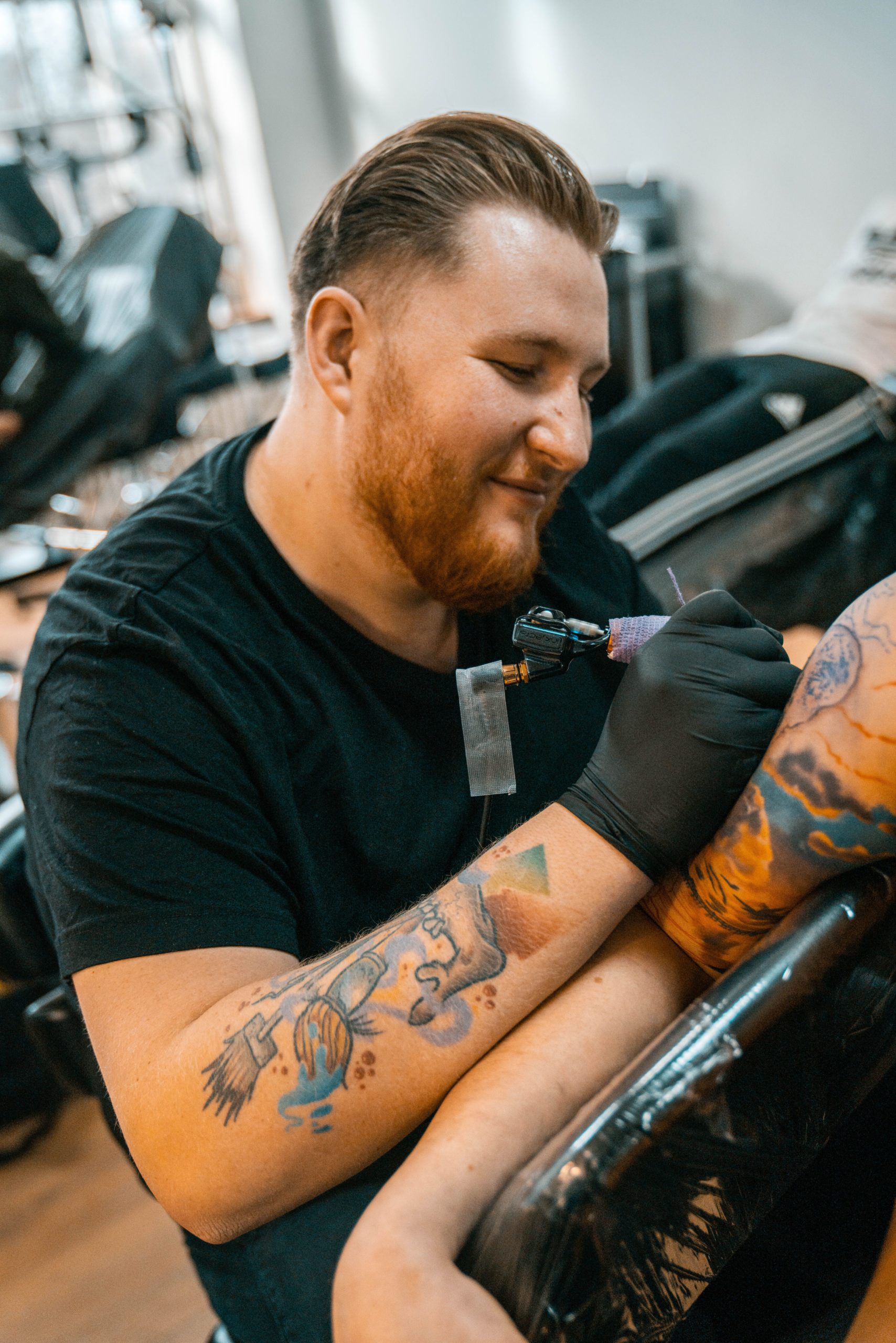 CHRIS TOFTENG
Min karriere begyndte i 2014, hvor jeg meget hurtigt begyndte at gøre mig i store projekter, som varede alt fra én dag til flere dage i træk.
Jeg vil mene at store projekter, som f.eks. hele arme, ben og ryg, er mit speciale.
I starten gjorde jeg mig mest i Black & Grey, men jeg fik hurtigt blod på tanden efter Farve Realisme, hvilket afspejles i de store farveprojekter jeg hovedsageligt lægger for dagen.
Naturen og dyr har altid særligt tiltalt mig og mine store projekter er derfor oftest indenfor dette tema.
Alt hvad der har med nørderi at gøre har også altid stået højt på ønskelisten.
Lokation: SKIN, Solrød Center 16 – 2680 Solrød Strand
In English
My career started in 2014 where I quickly began focusing on major complex projects which needed more than 1-day sessions.
I am proud to consider full sleeves, legs or backs as my specialty and where I learned to hone my skills.
In the beginning of my career, I worked mostly in Black and Grey but after a few sessions working with colors and realism I developed a taste for it and never looked back. This is seen in the major colorful projects I mainly do today.
Nature and animals have always been appealing especially when it comes to art and why it is what I do mostly.
I am also a huge nerd and anything regarding heroes, movies and games is something I love to design and tattoo.